ADJUSTABLE LOUVRE DOORS WITH A DIFFERENCE
Bringing you the best in both door security and -quality while retaining appeal
'Fresh from the oven' of one of South Africa's leading 'Security Door and Burglar Proofing Manufacturers', Traxdor Cape, the new aluminium security shutter door, Armorshutt, is more than an appealing 'security' shutter it is as 'bright as a button'. Maintaining Traxdor Cape's reputation of attention to detail, Armorshutt was built to satisfy on every level structurally-, mechanically- and electronically, and not to frustrate! It is a security barrier in the literal sense and apart from all the outstanding exclusive features that will be highlighted in the rest of this page the 'little matters', which for most consumers is actually big determining factors, have been attended to. As a result, annoying frustrations like sagging, outside light, 'see-through' areas, as well as wind and rain tolerance, has been eliminated!
The Perfect Security Barrier = A Décor-friendly security barrier that does not compromise on security
1. BLADE ADJUSTMENT & LOCK A dual function handgrip at each 'blade section' that operates as a blade adjuster and keyless lock.
2. REINFORCED BLADES! Provides a solid rod 'blade-skeleton' strengthens security.
3. WEATHER & SEE-THROUGH RESISTANT! Interlocking blades & -edges ensure a 'water- and wind resistant' security shutter.
4. CORROSION RESISTANT! Inland and coastal.
5. LOW MAINTENANCE!
WATCH THE
QUALITY- & FOLDING DEMONSTRATION OF THE ARMORSHUTT SECURITY SHUTTER DOORS
MULTI-FOLDING OPTIONS
For doors & Windows. Fixed panels are available as stand-alone units or combined with any of the multi-folding options
HINGED

(1 panel)

2. FRENCH

(2 panels)

3. DOUBLE PANEL

(2 panels, double track)

4. MULTI-FOLDING

(3 to 7 & 10 panels)

5. STACKING SLIDING

(multi-track, 2 to 4 panels)

A single hinged

door that allows

easy access.

Heavy duty hinges

ensures snug closure.

Can be fitted

internally, externally, face-on

or in the

window/door reveal.

Two panels that

open and close on

separate tracks, allowing

access on either side.

Runs on a single track,

stacking neatly to one or

both sides. When closed

a single operating

door provides access.

Each panel runs on

an individual track

and all the panels

stack neatly to the

side to the width of

one panel.
Midrail Options
Midrail options are available on all doors. This option becomes necessary for unusually high doors.
Centre midrail
Off-centre

Lower or upper midrail

No midrail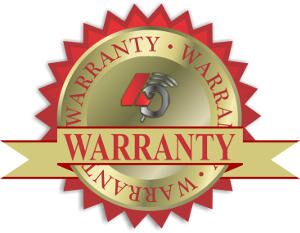 60-MONTH WARRANTY
You will receive a 2-year warranty on workmanship (T&Cs apply). Lifetime Guarantee on forced entry (T&Cs apply).
MULTIPLE GUARDING WITH STRUCTURAL STRENGTH, ANTI-LIFT & ALARM


An Armoured Guard that safeguards yet is concealed
High potent materials are used in our security shutter doors. First and foremost the doors are made of security grade aluminium that provide crucial structural strength. Secondly, blades are reinforced with a solid rod, which forms a concealed skeleton and provides a higher impact tolerance.

Reinforced Blades
An extra vigilant ALARM GUARD to protect what is precious to you
A SECURITY SHUTTER DOOR WITH A BUILT-IN VIBRATION SENSOR ALARM. THE UNIQUE ALARM GUARD IN OUR SECURITY SHUTTER DOORS CAN OPERATE WITH OR INDEPENDENTLY FROM AN EXISTING ALARM SYSTEM
The built-in wireless alarm complies with most home alarm systems and can be added wireless to your existing alarm system. An additional "stand-alone" wireless siren can be added in the absence of an existing home alarm system.
The wireless alarm is built into the security shutter door at various locations to eliminate predictability AND is designed to discard false alarms!


Shielding the SHUTTER DOOR with an Anti-lift Design
Anti-lift Lock Protection
The Lock is enveloped in an anti-lift profile that protects the interlocking system from any tampering. Every attempt from the burglar's side to lift the lock is shielded.
Anti-lift Frame Protection
The 'anti-lift' concept is taken further with anti-lift pins at the bottom frame and track where applicable. These pins safeguard the door panels from any attempt to clip it out of the door frame.
A tamper-proof Anti-Lift lock protection is universal to all the folding options
A tamper-proof Anti-Lift frame protection is universal to all the folding options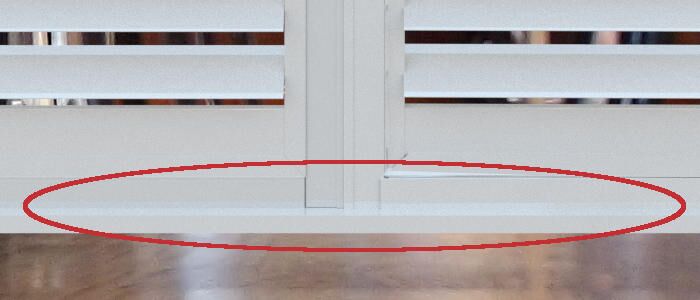 Download our Security Shutter Door Brochure
DOWNLOAD Legion Guard Clearvista Security Screen Door Brochure
(Updated: The 24-month warranty is updated to 60-months)